the dude in the mask gets demolished by a tag team. first lets point out that although he has a mask on to hide who he is, but he is man enuf to show it off, strip it off for us to c!
in the above pic the dude with the thank fuckin chokes out the masked dude in the middle rope, he body goes numb, he is almost ko from the choke, his arms just hanging from the second rope, hot!! his tag team partner watches
now they take him outside the ring………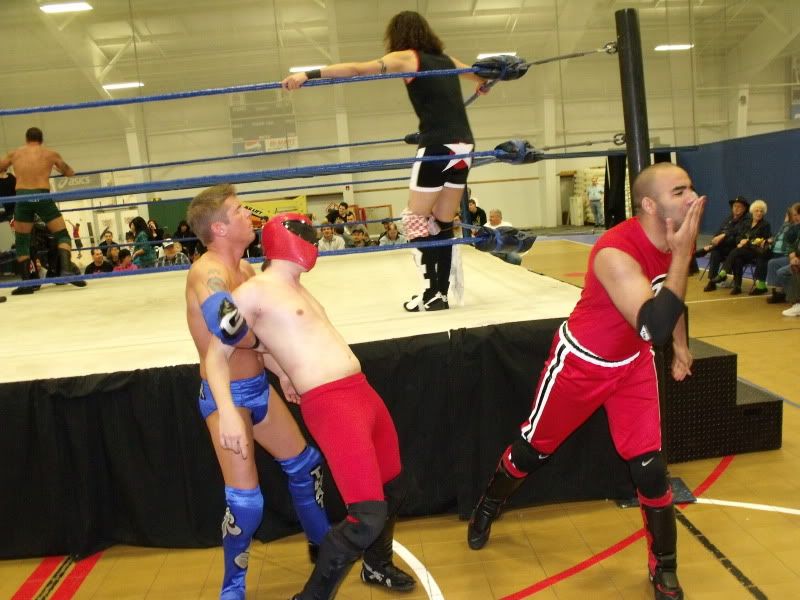 the one partner holds on to him while the other kisses the hand that is about to smack the hell out of that exposed chest
then………


the dude in the tank picks him up so he can hold him so his tag team partner can take a whack at him. look at his expression, he is laughing, feeling no sympathy for the masked dude they are tearing apart. i fuckin love it!!! i would be laughing 2 at how pathetic he is!!
1 Notes/ Hide
mirrormaskcamera likes this
piledriveu posted this