mop head with smooth chest compares muscle size with the shorter buzzed dude with some hair on his chest.
mophead: mine r bigger
buzz: fuck u dude, look at these guns, u need to pay admission to c these! mine r bigger
mophead: fuck u dude, my arms will demolish urs
buzz: prove it dude!!!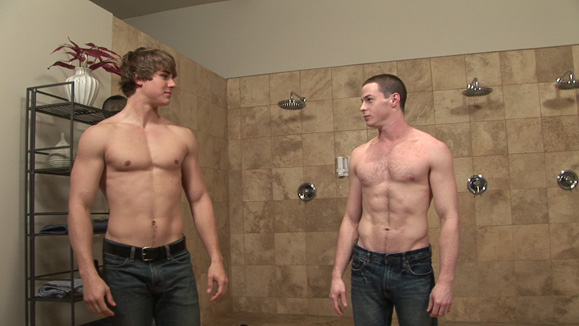 the dudes face off, taller smooth mophead vs short buzzed hairy chest, looking over at each other, sizing up the competition
mophead: tell u what fucker, lets settle this like MEN, lets wrestle
buzz: u got it shithead, but lets make it interesting
mophead: how is that?
buzz: loser sucks the winner
mophead: dude, i'm not gay, i'm str8, no fuckin way
buzz: if u think ur so strong then what r u worried about chickenshit?
mophead: fuck u pussy, i'm not chickenshit, bring it!
looks like mophead is the winner and now the dude with the big mouth has to open wide to pleasure him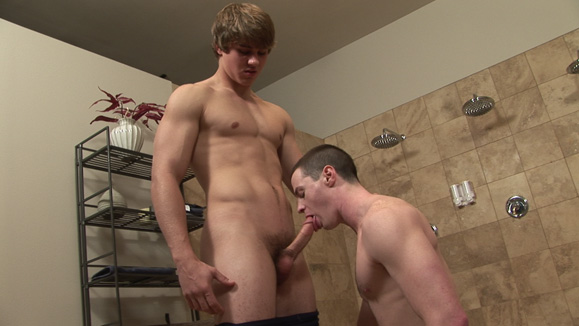 buzz: ok ok dude, u won, i'll suck ur piece of meat
mophead: fuck ya dude, i'm str8 but i do love a blowjob, i don't care what sex they r, so long as they have a hot wet mouth, i need my dick drained loser
just to show there r no hard feelings……….. a kiss, great way to end the match