look at the abs and massive pecs on this stud!!!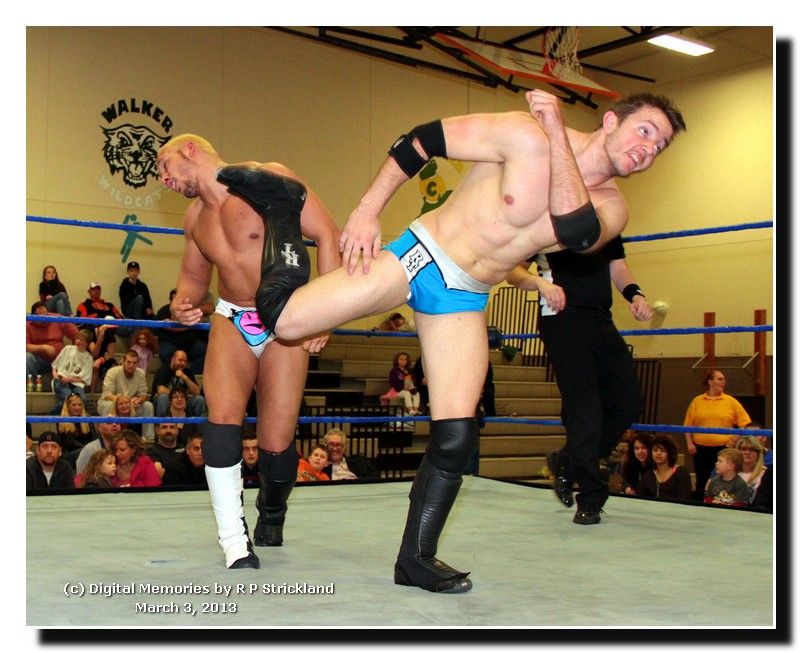 nice kick 2 the face!!
love watching
cena
suffer!!
Holding his head while he gets brutalized in the boner by JBL—what best friends do.

Fun fact: Cena had a legit boner in that match. I know JBL's tits are so succulent and juicy, but calm down, stud.
(via medicineballguy)
fuck ya…..any1 that knows me knows i am all about this……one
tag
team partner
punished
the dude while i fuckin
nail him
in the
exposed balls
!!! perfect because the dude cant c it coming, his eyes r on the ceiling!!!
BG East
Lon Dumont & Nicholas Rush vs Jake Jenkins & Austin Cooper
Watch this video at http://gogng.co/nxkfk

u know what i wanna do……fuckin b the neighour that comes over, pretends 2 support him, gives him a couple of points……then with the next kick i drop to my knees and fuckin chop him in the handling balls……then hoist him up over my shoulders and bring him back in2 his place where i wrestling him some more!
(via sportynumbers)
fuckin nice……2 buds on the beach while on vacation with there girlfriends where were off getting there nails down……..the two dudes get a look at each others hairy legs in the baggy shorts, tight bods in the tshirts, the one dude in a polo so his chest hair peaking out from under the unbuttoned……….the sun gets them hot and sweaty……..and like men there is 2 much testosterone in the air when when they start lightly pushing each other…..then chest thumping……then it gets fuckin real and 1 dude needs 2 prove 2 the other that of the 4 on vacation he is the alpha and the fight begins……on the sticky sand, under the sweaty sun…..one dude gets in a nice kick that actually takes the other off his feet!!!!in the end they will both b shirtless in swim trunks but 1 will be raising his fist in victory 4 the final KO!!!!!
(via jayjaycgn)
FUCK!!!! look at that kick……shirtless stud in the owner ring, clothed dude with a running foot to the face….impact so much that his shoe falls off!!
after a long grueling match on the beach, ur opponents leaves u to suffer in ur own pain, as u slowly get up and think the match is finally over, the punishment has finally ended, u turn around and THIS is what u see!!!! a roundhouse karate kick in the making!!! the dude is already in the air, there is no stopping him, he is about to impact…………and u r about to go lights out for the long 10 count!!!
just like my buddy allessio77, i love watching a brown dude take on a white dude, inter racial wrestling is awesome because u r not just fighting for ur own manhood, its 4 ur bros!!!!! here we c a lean buzzed brown dude destroy a white goatee stud, just tossing him all around the ring, making him hurt, making him suffer, making sure he knows who is boss……………..
but the white dudes gains the advantage………….

oh fuck, he nails the dude with double knees to the gut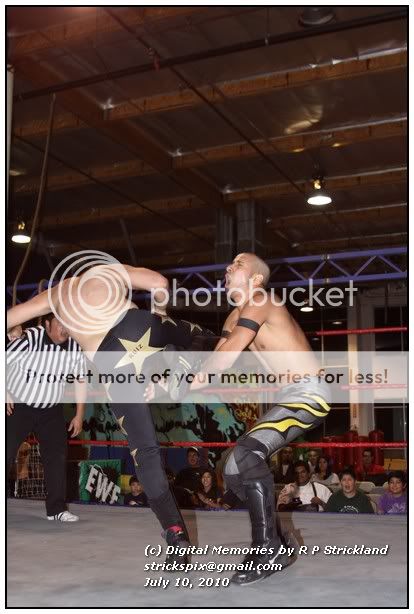 fuck!!! a stomp, look at the pain in his face!!!
but he regains control…………..wins the match………

and even mouths off to the other white dudes "u want some of this, come in2 the ring wimps!!!" fuckin love his tude!!!!
beautiful double kick to the head!!!! if i were one of those dudes tag team partner i would slide in, crouch on my knees and chop the balls of our opponent!!!
dude in the sweats gives the dude in trunks a big boot kick to the side of the neck. beat on him dude!!
big fuckin boot to the face!
a kick to the fuckin head!! right in the face!! i love it, devastation, hurt, pain, humiliation, the whole package!!
sometimes a dude doesn't need a stretcher and instead relies on his muscles to do the job………. like stud above! so he carnage??? why the need for our goatee stud to demolish both kids, lay them out and then stomp his bare foot on the backs for a pin and flex his guns for a photo shoot???? fuckin smirk on his face, goatee sexy, showing us those arms and pits, showing off his sweaty sexy chest????
because he is all FUCKIN MAN that's why!!!!! look at the way he demolishes both dudes…….
he recovers from a kick to the sexy face
to deliver a sexy uppercut fist to the jaw……..
fuck if that were me i would then bury two fingers in those hairy pits of his and fuckin claw then hell out of them, then pull them out and shove them up his nostrils so he can smell his own pit smell!!!!
then a perfect suplex for the other pussy……
then being the MAN that he is, he hoists each up over his shoulder like they r just toys, the sweaty bods mixing in with the sweat from his bod………. he knows they won't wake up soon after the devastation they just were given so he drags them to the locker room. fuck if that were U i would toss u outside the ring and keep going at it then fireman carry u into the locker room and write on ur chest in marker "pussy for fucking" and let the other wrestlers have some fun with u!!!!!
check out his expression, he is so cocky and arrogant, its like this is nothing for him, his expression is like "whatever bitch, i destroyed u", fuckin hot!!
that goatee is so sexy on him, the cool collective cocky expression makes me tent hard!!! i would fuckin love to go up against him but i will be the one teasing HIM a lesson, i would fuckin nail into his gut so hard, scoop him up and drop him across the top rope, leave him to lay there then fuckin kick up on his face and watch him fly to the outside of the ring!!!! go out after him, pull up by his goatee chin, roll him back in2 the ring and while i'm still outside i'll grab each leg and put one above the bottom rope, one under, then yank him foward and watch him suffer as his bulge rams in 2 the bottom rope, carpet burn to the fuckin extreme!!!!!!
a big kick right to the bulge!!! doesn't matter if ur bigger or smaller, tall or short, lean or muscular, bear or stud, a kick to the balls will do it each time!!!!