fuckin naked cottage wrestling!!!!! first in the water is the fuckin loser that gets his ass pumped every night by the other frats……
(via gay-mania)
masked wrestlers looking hot, posing for us so we can check out those bigs arms and chests……..checkout the stud on the top, nice and lean, wud look hot spread out across my knee!!!! and the dude in jeans, fuck ya, lets face off!!!! loser gets his masked stripped!!!
check out the second match…..dude busts his opponent in the balls…..then when the ref does not allow him to bring in the chair….he fuckin busts the ref!!!!
these 2 tattooed clean shaved dudes decide to bully the furry dude………"worship us or there will b trouble!!!!"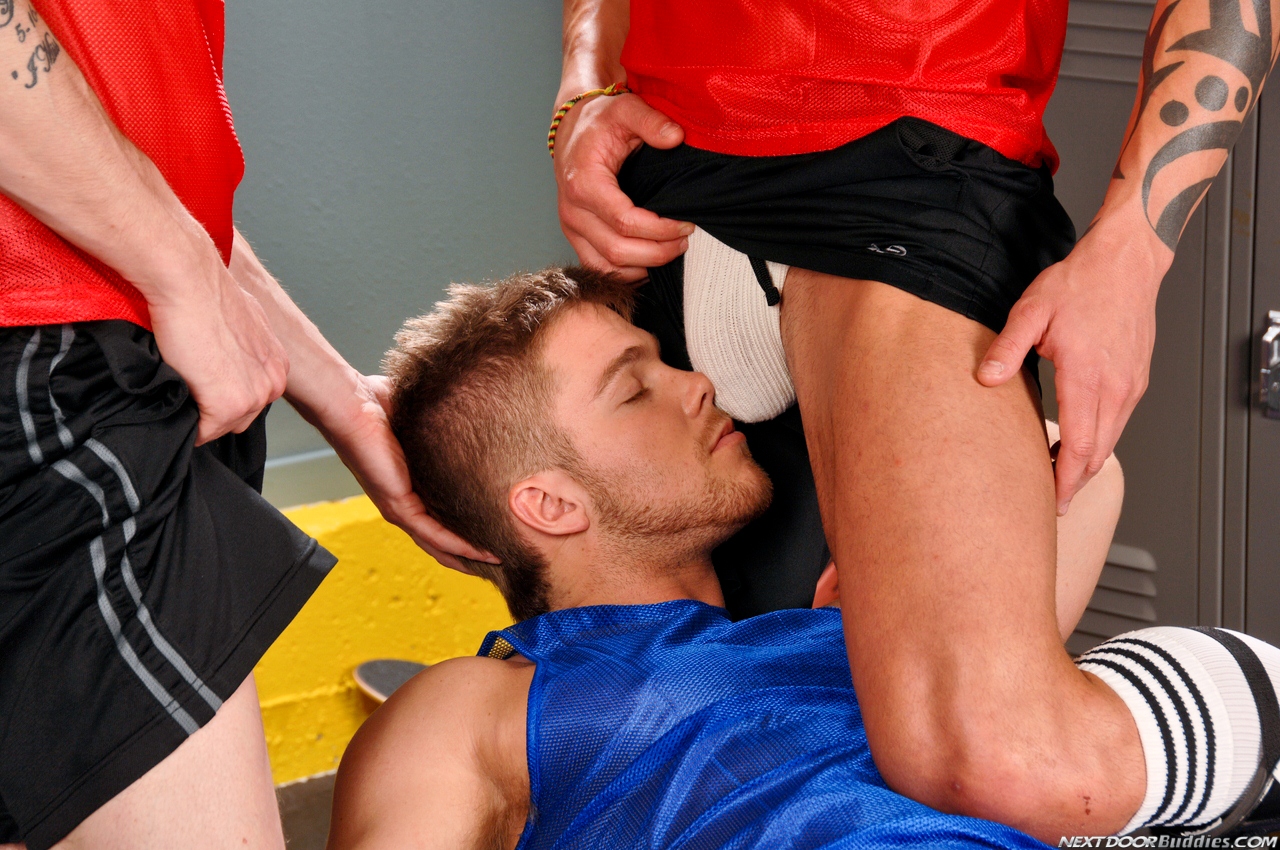 turns out he likes it!!! no need 4 trouble……his stubble face enjoys a big jock in his face!!!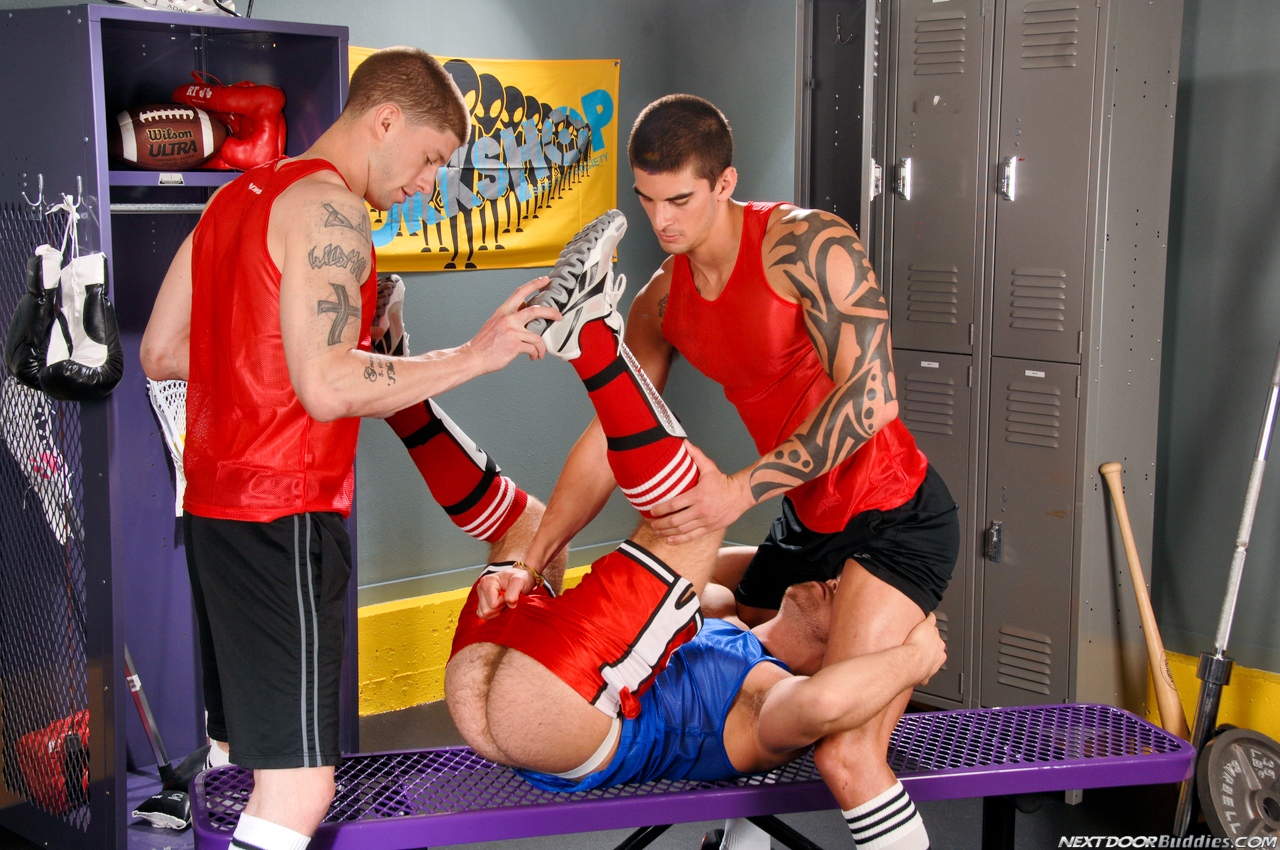 he assumes his position…….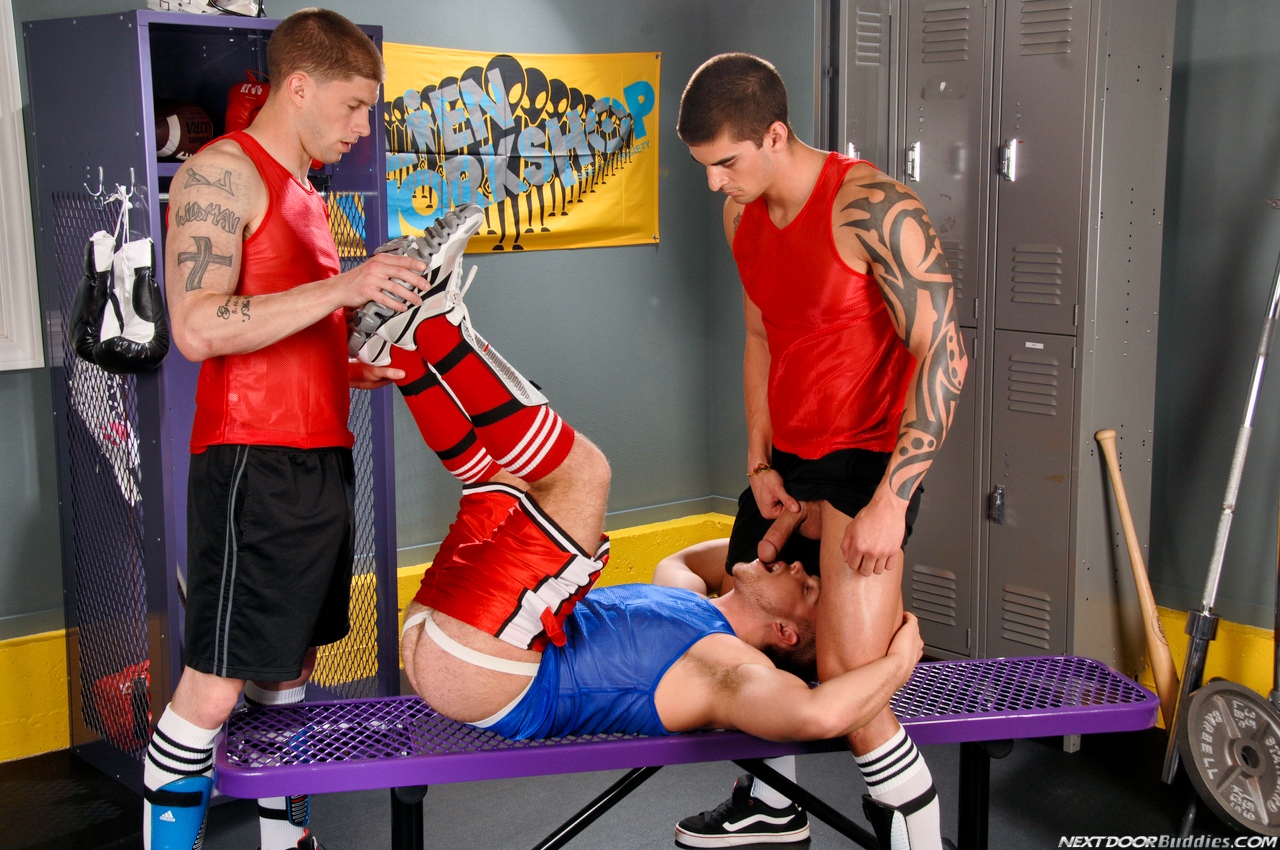 opens up…….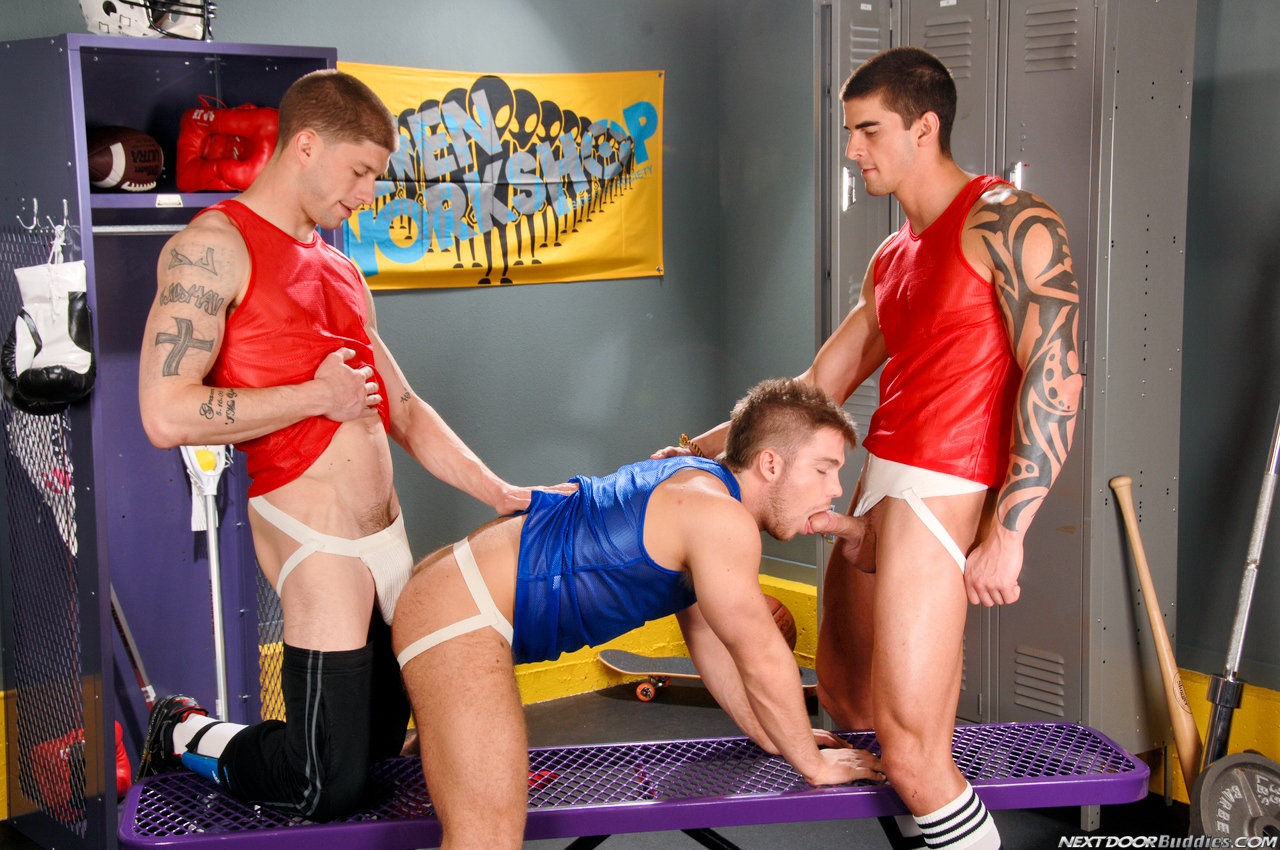 the 2 bullys r loving it!! they blindfold him and make him continue to worship……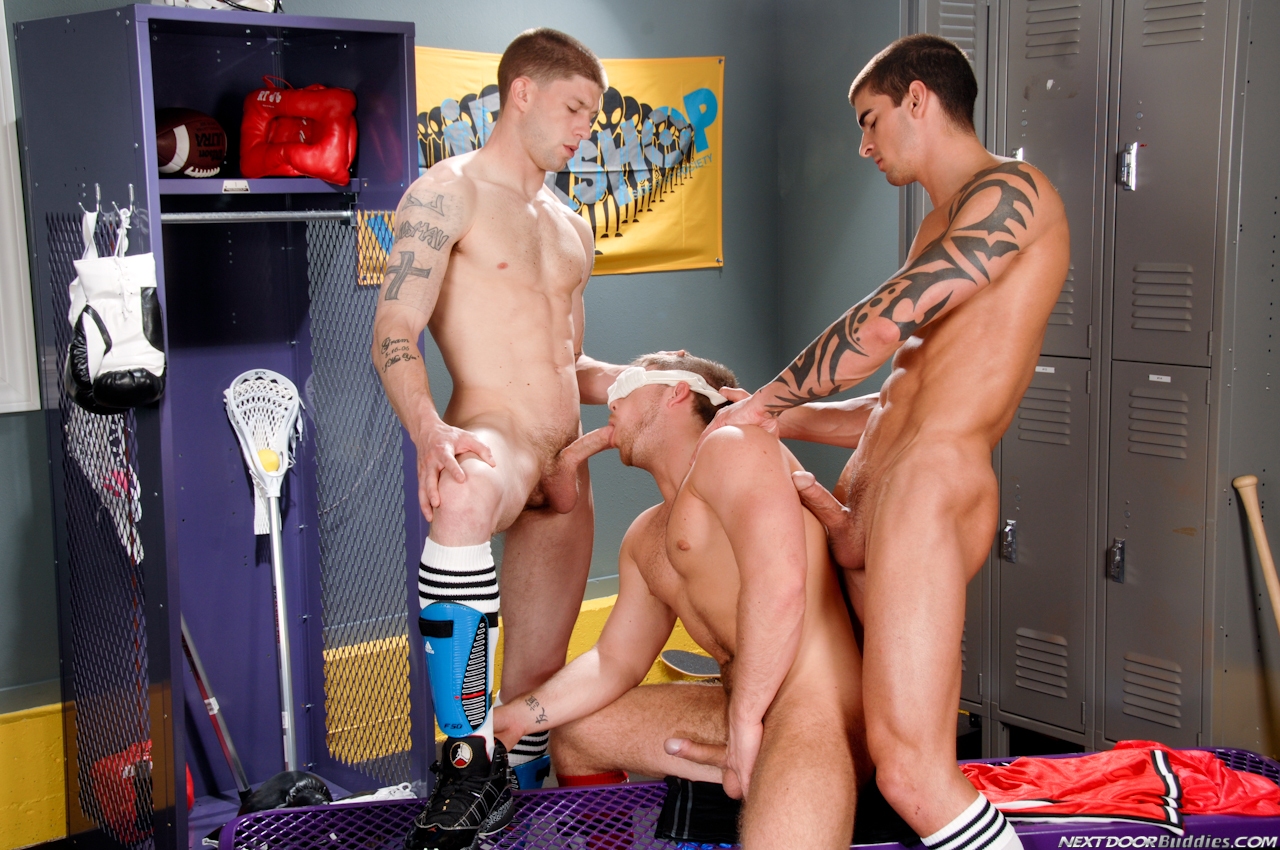 been a long time since i posted the fuckin awesome heart punch!!!!! u pull a dude up 2 his feet, pull his arm back behind his head showing off his pit hair, that moves his heart closer to the front of his chest, u pull back ur arms nd fuckin pound him in the heart!!!!! the dude above gets ready and fuckin nails it……..
but later in the match its his pit hair on display because payback is a bitch!!!!!
later he sets him up for a double fisted pound 2 that same hot chest……
look at the pain on his face……
he is fuckin done……
2 dudes chained 2gether, drugged and dropped in a cage, 1 in a speedo, the other in tight long shorts, left 2 wrestle each other!!!!
picture above, love the way he just stands there and laughs at the dude suffering and stumbling around!!
look at that sadistic stare!!!! u can tell he is enjoying dishing out the pain and plans 2 do more of it!!!
"should i make him suck my bulge now"?????
this dude decides that it is time for that dude to suck his bulge now!!!
"i am the champ!!!!"
look at the dud in the background, backwards baseball hat, sagging jeans, fuck i want 2 wrestle him!!!!!
"here have an elbow in ur face!!!"
fuckin hot…..so humiliating for the white dude
finally…….a picture of justin bieber i actually like!!! done 4 a photo shoot
of course i doubt he is anywhere near this macho
oh fuck……speedo jocks going at it in the ring…..give him another nail in the gut bro!!!
naked gut punching……u flinch, u loose another piece of clothing……
a kick to the gut…..dude is taking it……now kick him in the balls and c if he can take that!!
fuckin nice but put his nose under pit so he smells ur manhood while being forced 2 take it in the gut…..
oh fuck, if i dress up can i take a turn??? i also want the dude on the left with the sexy goatee….1 on 1, man vs man……
older hairy dude putting younger smooth dude in his place…….
this is sexy as hell…..grabs a fist full of bulge b4 he nails him in the gut…..
best 4 last…….this is 2 fuckin sexy 4 commentary!!!!!
red vs white and the stud with the sexy beard not just wants to mess up his opponent and fuck him later……..but decides to tickle him 4 extra punishment!!! hot pic
dude in the red goes after the dude in grey…..but later decides………
that they have the right idea and decide 2 double team!!!! fuckin great double leg lock!!
later……
he teaches his leg lock opponent another lesson!!!
buzzed head…..bit of hair on the chest peaking through the singlet……but he has fuckin boner sex on his mind, not wrestling!! i will do both dude……start with wrestling then get to ur hardon after i fuckin pin u!!!! i will have u screaming ur submission first then screaming from the pleasure of my hot rod up ur ass!!
(via monkeyshinehim)
the masked mexican dude is about to drop of a stomping foot of pain to the white dude laid out across the floor, still in his gear, while his masked friend watches in support in his sleeveless shirt
another masked mexican giving a bit pounding to a sexy white shirtless dude. this is fuckin hot action
now its masked mexican vs masked mexican, the one dude still in his dress shirt, unbuttoned to show off his bod because real men wrestle with sweaty chest to sweaty chest!!!!!
a scissors is not enuff……..he must go for the bulge!!! FUCK YA!!